San Andreas, CA…Governor Gavin Newsom today welcomed 112 new officers to the California Highway Patrol (CHP). The newest members of the CHP were sworn in today by CHP Commissioner Sean Duryee during a graduation ceremony at the CHP Academy in West Sacramento as part of the CHP's largest graduating class of the year. The new officers will be deployed to communities across California.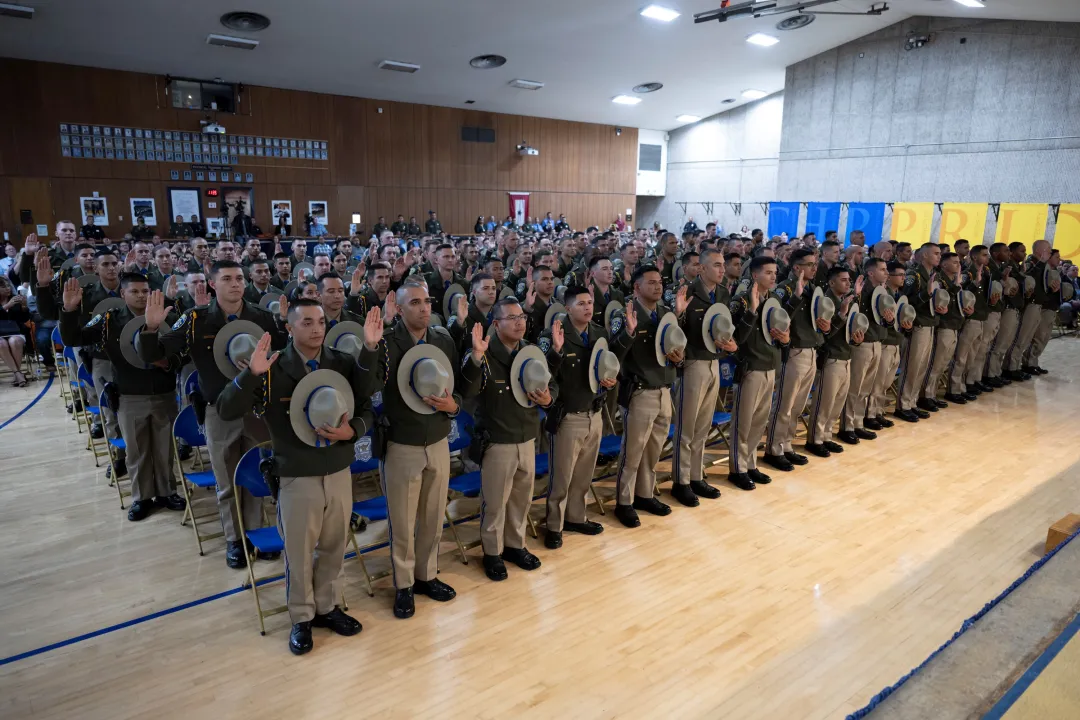 WHAT GOVERNOR NEWSOM SAID: "These new officers represent the best of California. I'm grateful for their service and their unmatched commitment to improving public safety in every corner of our state."
"I applaud these men and women for dedicating themselves to public service, and their commitment to protecting the people of California," said CHP Commissioner Sean Duryee.  "As cadets, we provide them with an extensive amount of training to ensure they are up to the task of providing the highest level of Safety, Service, and Security that is expected from our department."
With the addition of these new officers, CHP — the largest state police agency in the country — now has over 6,600 sworn officers assigned across California. The 112 officers sworn in today are part of the CHP's multiyear recruiting campaign to fill 1,000 vacant officer positions by hiring qualified individuals from California's diverse communities.
California is taking nation-leading action to strengthen public safety through increased funding, justice reforms, and innovation. Governor Newsom bolstered support for victims and survivors of crime, invested in officer health and well-being, signed legislation to build trust between communities and law enforcement, and announced record-level funding to bolster public safety, including through the Real Public Safety plan. In 2022, the administration launched "the CHP 1,000" campaign to recruit a diverse array of prospective applicants to serve California and advance public safety.
A recording of the ceremony is available here.
---
Apply today and be one of the 1,000 new CHP officers ready to make a difference.
---
###