Buffalo, NY…The Buffalo Bills issued the following statement at 1:48 am on Damar Hamlin's condition. "Damar Hamlin suffered a cardiac arrest following a hit in the Buffalo Bills' game versus the Cincinnati Bengals. His heartbeat was restored on the field and he was transferred to the University of Cincinnati Medical Center for further testing and treatment. He is currently sedated and listed in critical condition."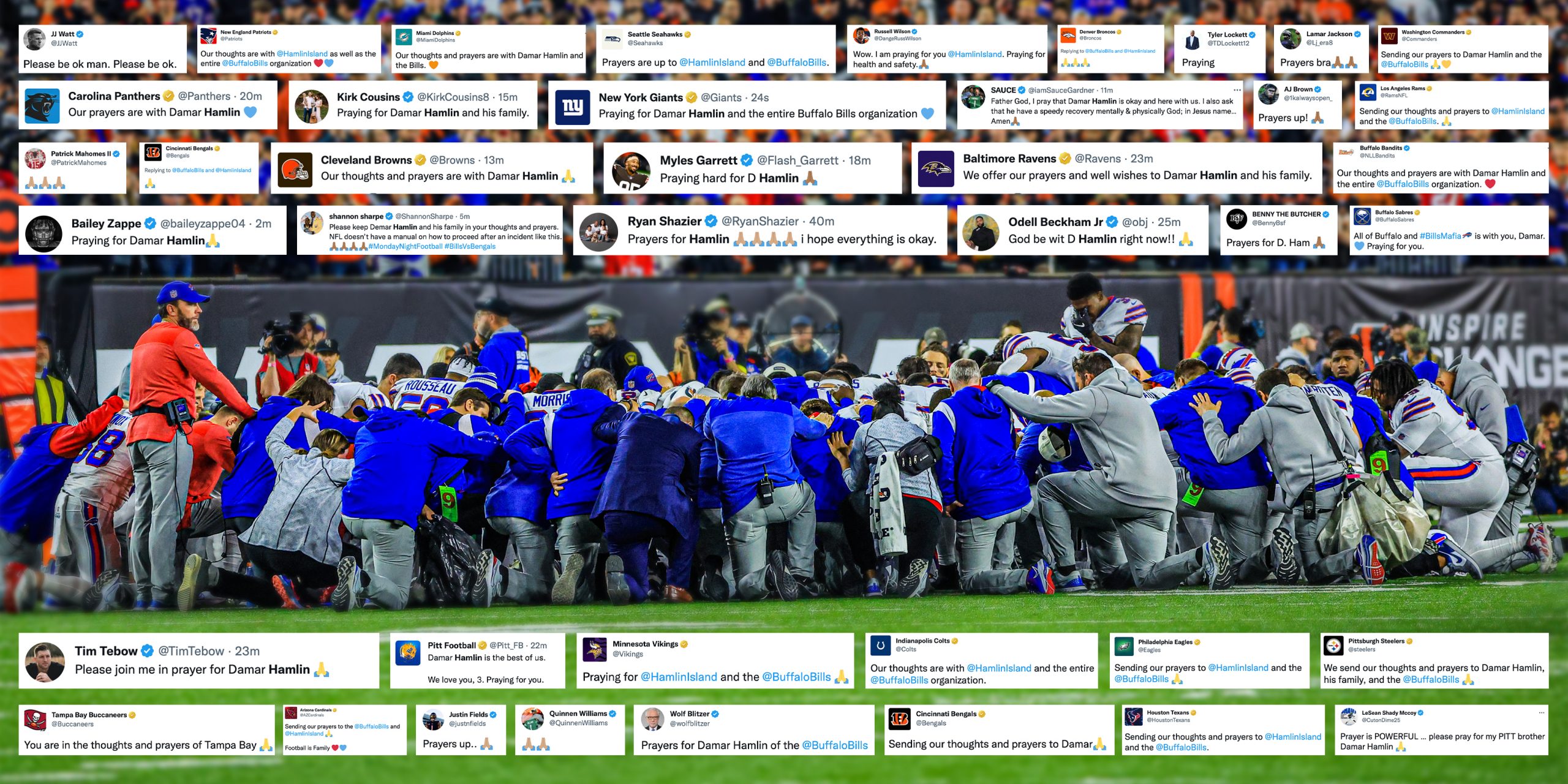 Hamlin's injury took place at the 5:58 mark of the first quarter. The game was postponed by the NFL after Hamlin received medical attention on the field.
The team and all of the sports world continue to pray for his recovery. Get well soon Damar!