San Antonio, TX…(AP) — Forty-six people were found dead after being abandoned in a tractor-trailer on a remote back road in San Antonio in what marked the latest tragedy to claim the lives of migrants smuggled across the border from Mexico to the U.S. Sixteen people were hospitalized, including four children.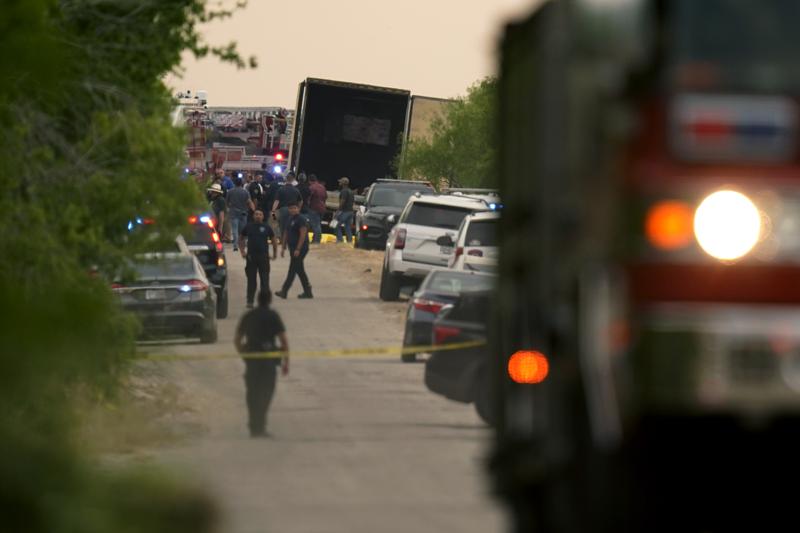 A city worker heard a cry for help from the truck shortly before 6 p.m. Monday and discovered the gruesome scene, Police Chief William McManus said. Hours later, body bags lay spread on the ground near the trailer as a grim symbol of the calamity.
San Antonio Mayor Ron Nirenberg said the 46 who died had "families who were likely trying to find a better life."
"This is nothing short of a horrific human tragedy," Nirenberg said.
It's among the deadliest tragedies to have claimed thousands of lives of people attempting to cross the U.S. border from Mexico in recent decades.
Ten migrants died in 2017 after being trapped inside a truck that was parked at a Walmart in San Antonio. In 2003, 19 migrants were found in a sweltering truck southeast of San Antonio.
For Full Article Click Here